This is a simplified overview of the long and complex process of making this piece.
Not everything is included; a lot of traditional skills and a variety of machines, which have been built or modified specifically, were used.
Most of this engineering Brian did himself.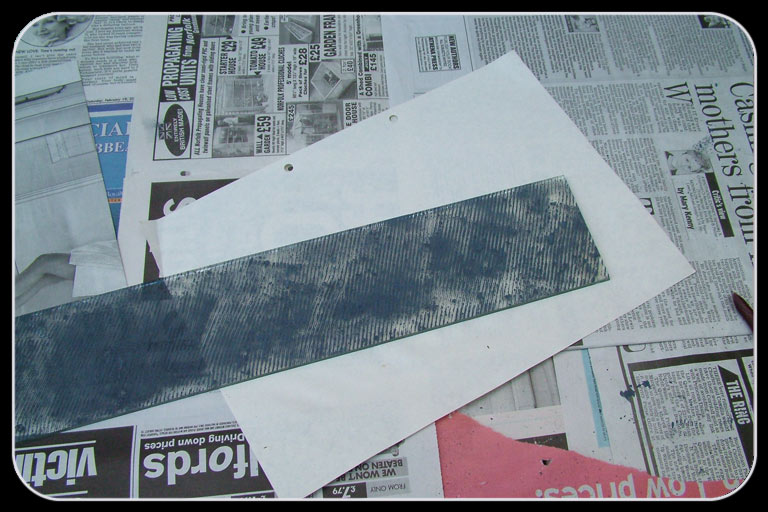 Sheet glass was cut into strips then printed or painted with rubber printing blocks in a method similar to Indian traditional printing.
This technology was developed by Jenny.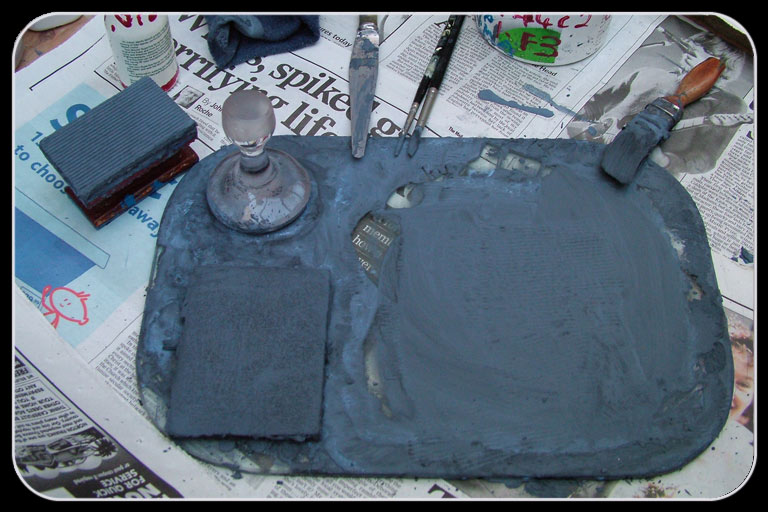 Detail of printing methods.
The paint used is a ceramic material modified with flux.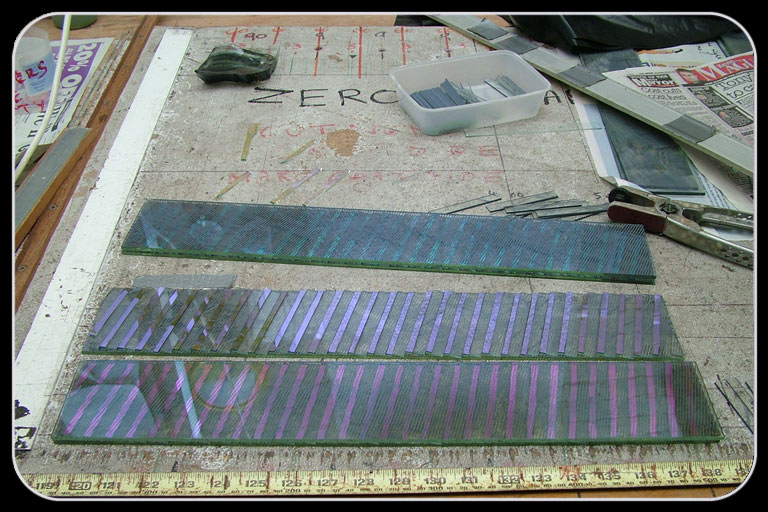 Highly complex lamination, using dichroic glass.
It took about a day to do each layer.
This method alone took a year or two to develop (not forgetting the 30 or so years it had taken to get this far).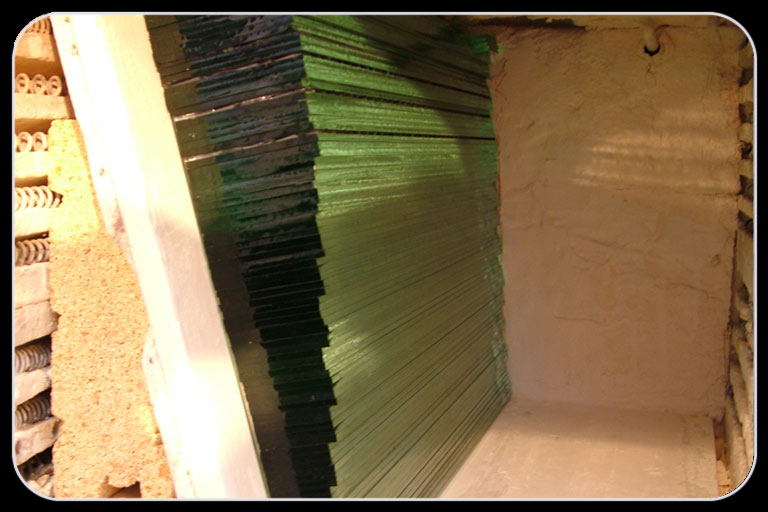 Precarious lamination in the kiln, upside down, which required complex mathematics, logistics, fine balancing, cutting and assembly.
Ignoring the development time so far, this took about two weeks or so.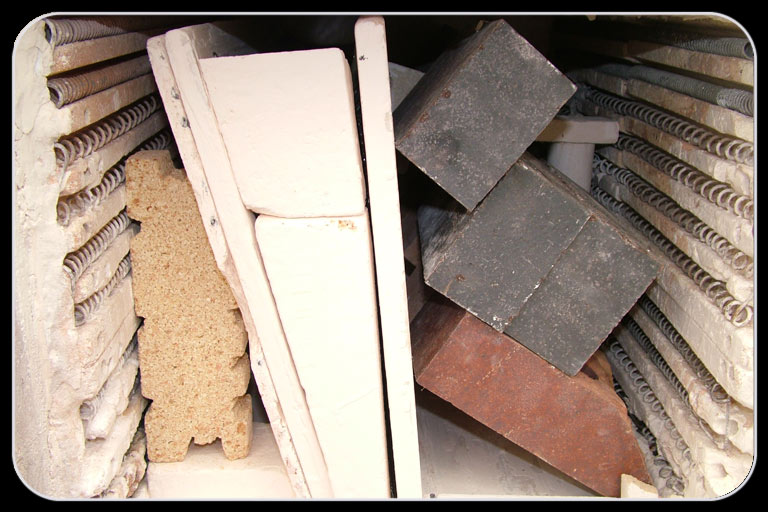 Final assembly with complex counter weights, which was developed after looking at the cantilever architectural methods of cathedrals, etc.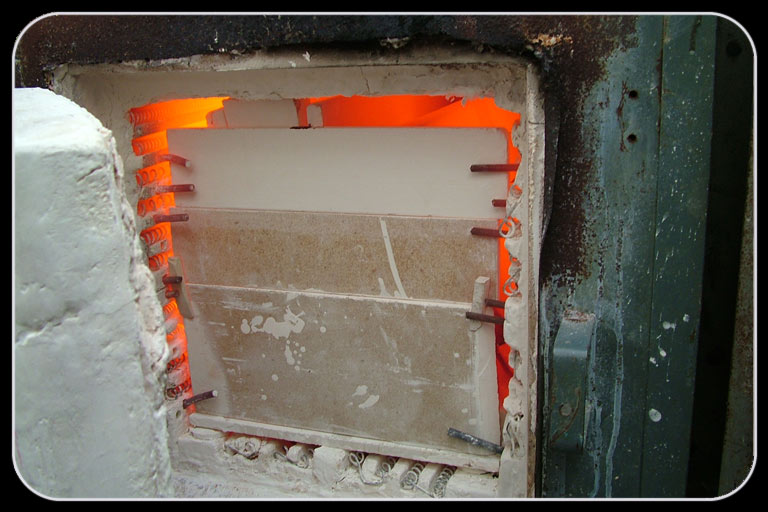 Firings are long and technically demanding; the maximum firing temperature is around 900°C.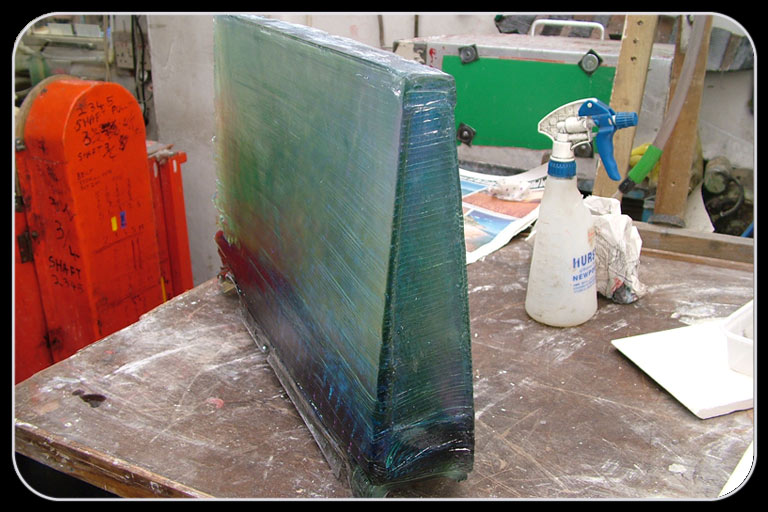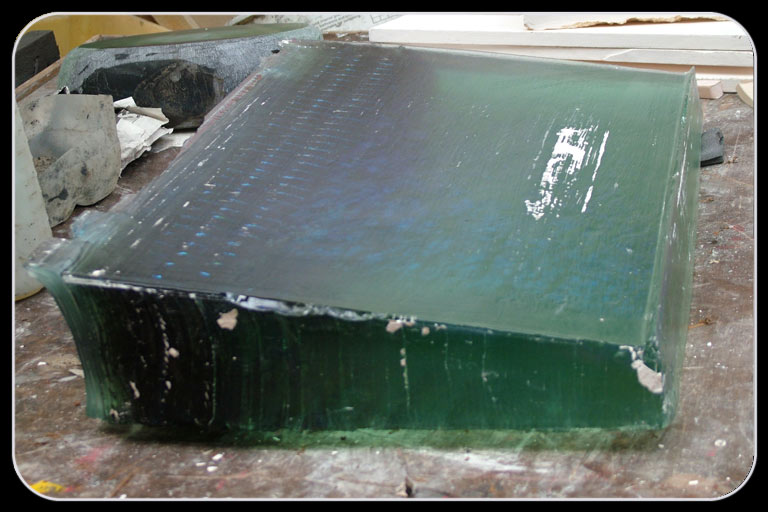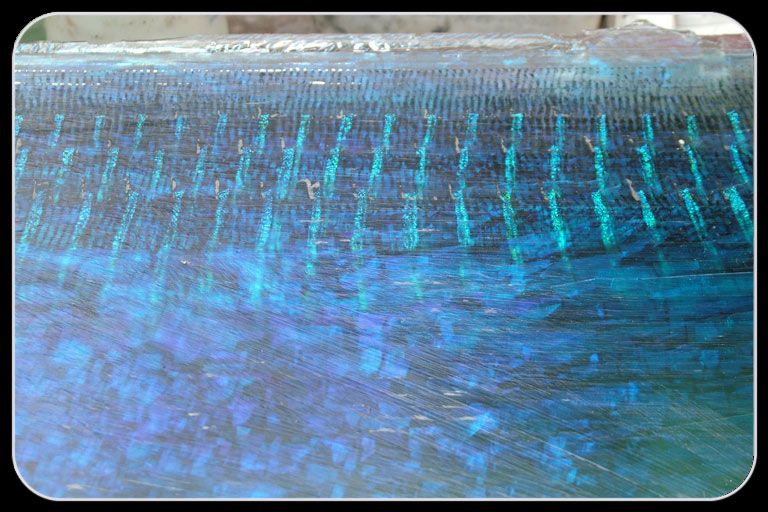 Out of the kiln, the piece weighs approximately 20 plus kilos.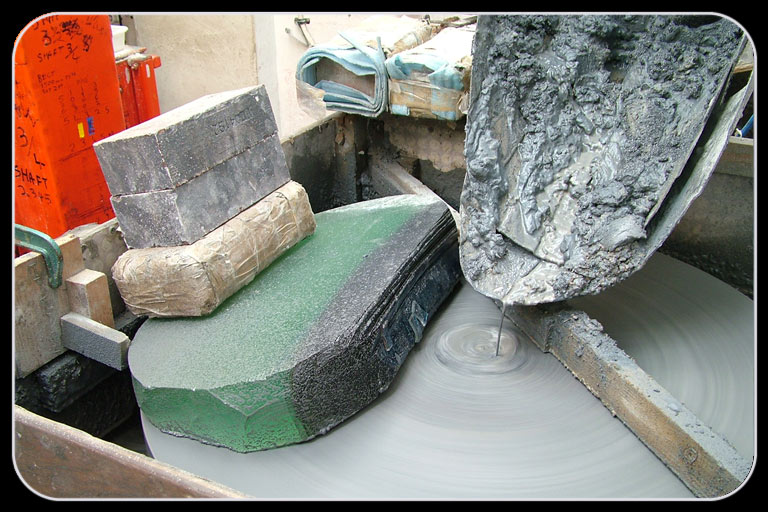 The glass has been roughly chiselled to shape using a special pitching chisel.
The photo shows grinding/flatting on flat bed.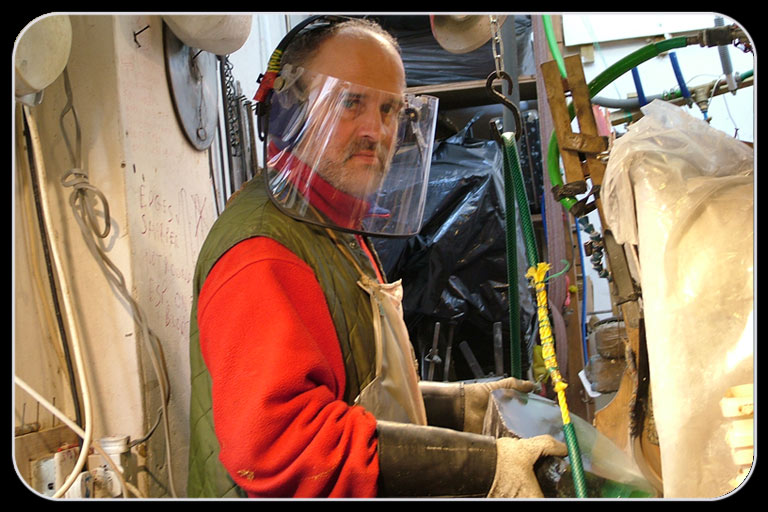 Grinding the edge with a diamond wheel lathe, not really visible is the sling counter balance to take weight off heavy piece.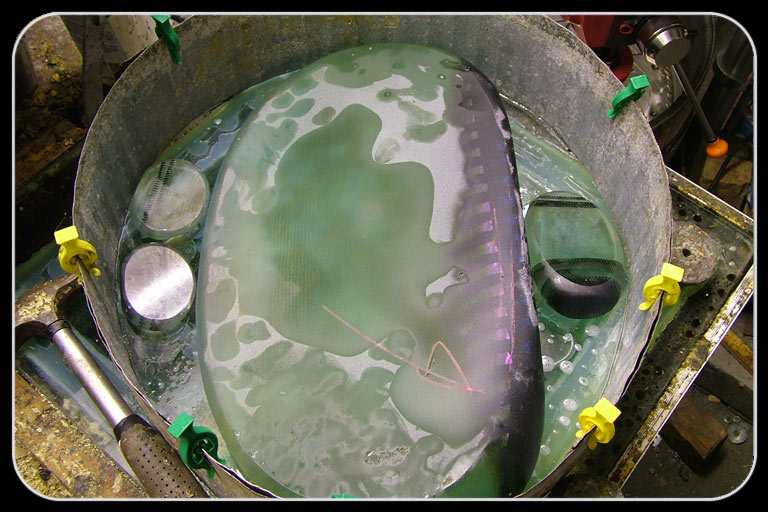 The piece ready to wax up prior to polish.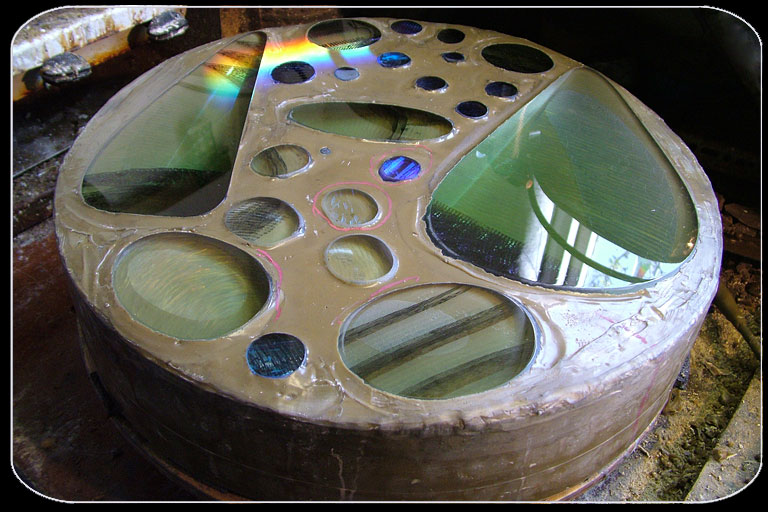 The pieces waxed and polished. For every polished side, the piece will need to be reset in wax.
The finished piece (click the photo to view details).